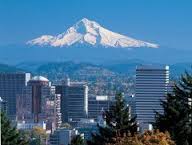 Portland Heights and it's neighbors Council Crest, Arlington Heights, Willamette Heights, King's Heights, Goose Hollow and Terwilliger Heights offer the ultimate west side experience. Minutes to downtown, many with views of Mt Hood and downtown Portland, these hillside neighborhoods offer an array of cultural and recreational sites. Home to the International Rose Test Garden, Japanese Garden (currently under renovation), Hoyt Arboretum and Washington Park offer residents and visitors the best Portland has to offer.
Home styles include Cottage, Enlish, Tudors, Traditionals and a few mid century moderns. The neighborhood has a number of homes on the National Register of Historic Places. A desirable and popular place to live!
Other attractions include the nearby Oregon Zoo, Portland Children's Museum, Forestry Discovery Center and the Vietname Memorial. The neighborhood is also home to 323 acres of park land and open spaces and is adjacent to Forest Park. Situated on 5157 acres with 80 miles of soft surface trails, Forest Park is the nation's largest urban park and a Portland treasure.