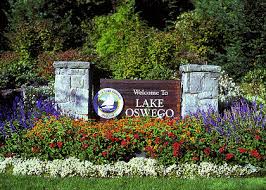 Only 8 miles south of downtown Portland is the acclaimed city of Lake Oswego. The city is home to the 415 acre lake named for the city, numerous parks, a public golf course and is the home of the recently named "Best School District in the Nation" by MSNBC. The district has an enrollment of 7000 students among 6 elementary schools, two junior high and two six A hiigh schools. The high schools provide opportunities for high level academics, competitive and recreational sports, arts, theater, music and more.
Lake Oswego is also home to Lake Oswego Parks and Recreation Department which offers numerous programs and activities for seniors, adults, teens and youngsters. There are two public swimming facilites on the lake, and indoor tennis center and an outdoor ampitheater, as well as the Lake Oswego Rowing facility, both overlooking the Williamette River.
Lake Oswego has much to offer it's residents, both young and old, year round!